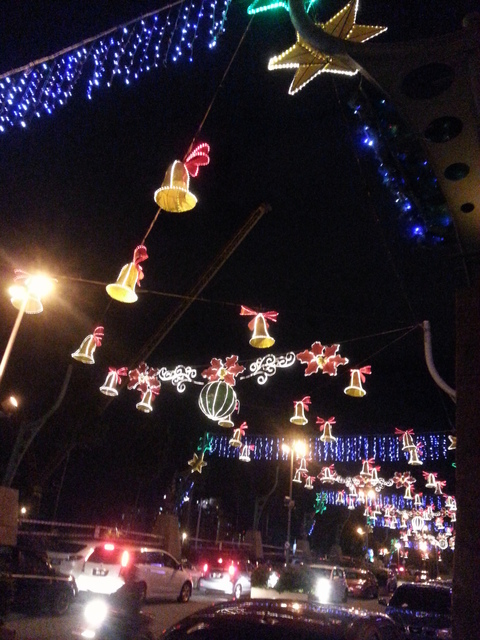 As we are only a fortnight away from Christmas, I was reminded of a little treat I had during my last Christmas and also how I enjoyed my celebration during the festive season with my loved ones last year.
(I was unable to post this on my blog last year as it was still heavily infected at that time)
I love Christmas, which is no secret that I have shared repeatedly on my blog. Who doesn't anyway? While Christmas was of religious beginnings as it celebrates the birth of our saviour; our Lord Jesus Christ, the celebrations have since extended to even the non-believers due to the jovial nature and extent of the decorations and spirits which just set everyone off in the celebratory mood. It is interesting to see how non-believers are taking the celebrations to such serious lengths that I wonder if they are aware they are celebrating the birth of Jesus and that it would seem like they are embracing our beliefs at the same time. There is no problem at all, as it is always at everyone's liberty to adopt their own beliefs in religion and after all, celebration is meant to lift spirits in the high. Besides, the more the merrier.
Back to my Christmas, I love reminiscing on the celebration the year ahead and then look forward to the upcoming plan for this year's Christmas. I love the memories, and also the sentiments attached to that particular point of time.
I remembered I was happy to welcome my hubby back from his business trip from the States after being away for almost a month. It was indeed a lovely pre-Christmas gift, and to top that, my brother presented us with two complimentary tickets to watch a musical in Sunway Lagoon. I did need that at that time, as I remembered how I was burdened with the stress from work. It had also been a long time since I have been to any such event, and boy, do I love musicals, especially when it had to do with one of my favorite childhood fairytale story - Beauty and the Beast.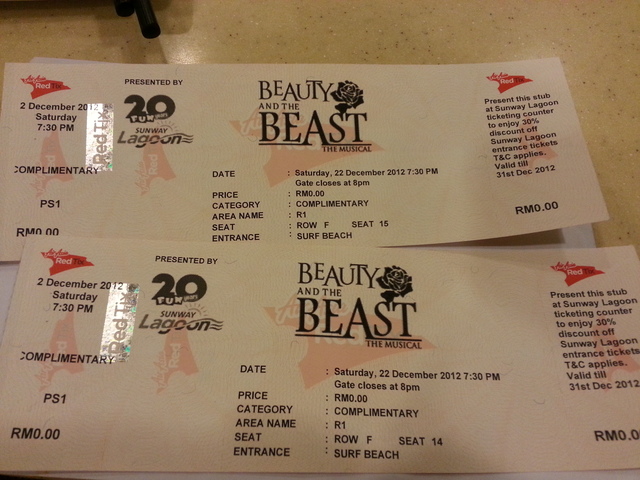 Three days before Christmas, and I looked forward to an early treat and a romantic evening with my hubby (although we have our evening dates all the time). Still, I always liked to make things special and to be in that lovely mood for occasions like these. Perhaps I just love the feeling that just makes me feel good and given my mental state from work, it was just right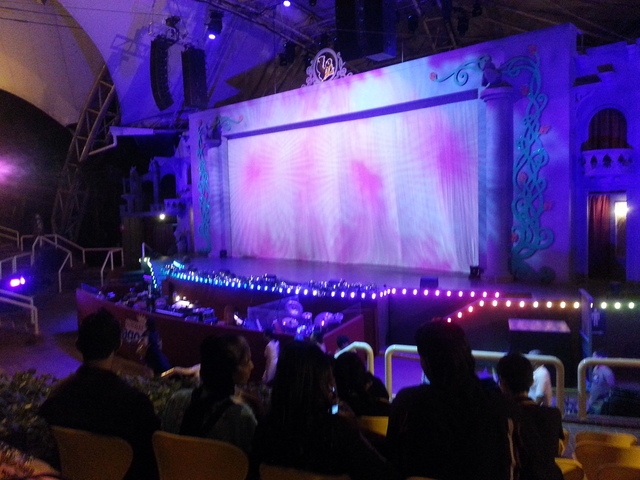 It was not the best musical I have watched yet, but it was good enough as I enjoyed the time and the evening with music and animated dances.
(I have not been surprised with anymore ticket treats this year :-P )
Christmas is always such a magical season and filled with hope and miracles.
I love the colors of Christmas and am looking forward, while preparing myself spiritually for the festivities.
It is after all, a religious festival which holds a dear meaning to all Christians, Catholics and believers for our Lord is born.
The magic of Christmas lies not in the colorful wreaths, boughs of hollies, snow, the tinsels, mistletoes, stockings or even the presents under the Christmas tree, but rather in the whole meaning of the birth of the Son of God.
It is a time of joy and forgiveness, as loved ones reunite with each other to rekindle that spark of bond when they are all busy with their lives. As with many festivals, Christmas is a season for giving and forgiving (pun intended) which is never an easy feat for many.
It is a time to remember the ties and the love shown to us by God, and also by our loved ones.
It is not just purely for celebration but rather for many to understand the true meaning of love, kindness, peace and relationships.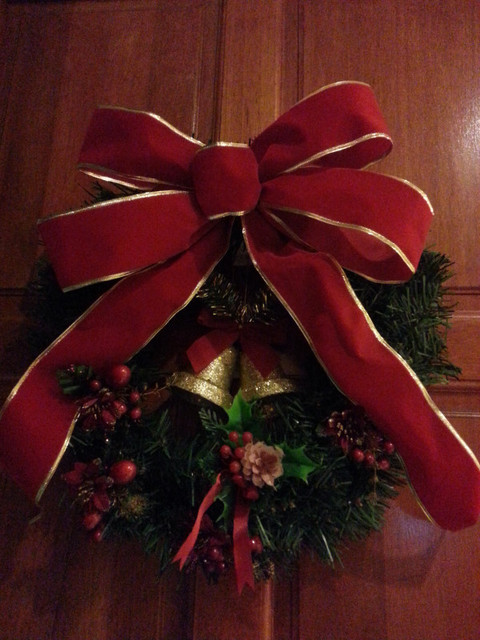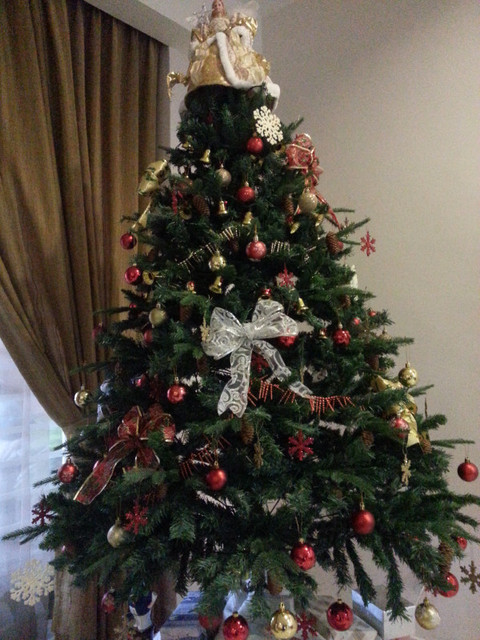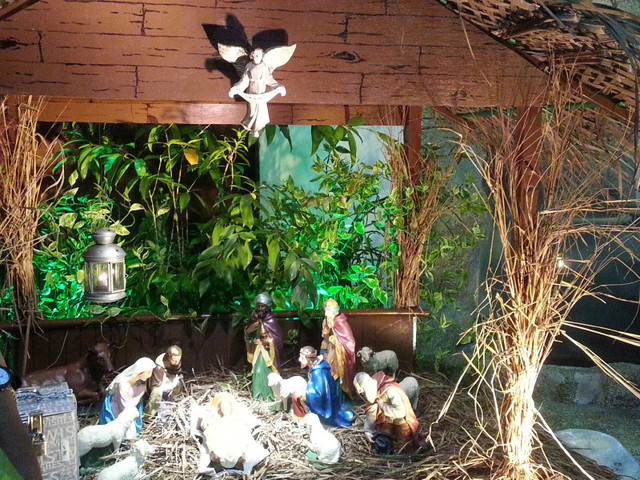 Miracles will then just happen naturally; not from the skies but sometimes, it comes from our hearts and that magic in our hands as we hold strong to our faith and beliefs.
Let us work that magic to spread peace, love and joy....as we prepare ourselves for a merry little Christmas in two weeks....