Shortly after my Perth trip (after all the fun and relaxing times I've had), it was soon back to reality as our working calendar hits the end of the Fiscal Year.
This means that we are to attend the yearly review meeting.
Last year, it was held in Penang and this year, they decided to choose the southern region and that meant our office in Johor Bahru.
It was rather a last minute notice, and it coincided with my dearest Mummy's birthday (actual day!) but thankfully, I had celebrated with her and the family over the weekend.
Frankly, I didn't look forward to this trip as I never did have a good impression of the state down south but it's not like I had a choise anyway, and so, here goes, the short two days 1 night trip to JB for our meeting.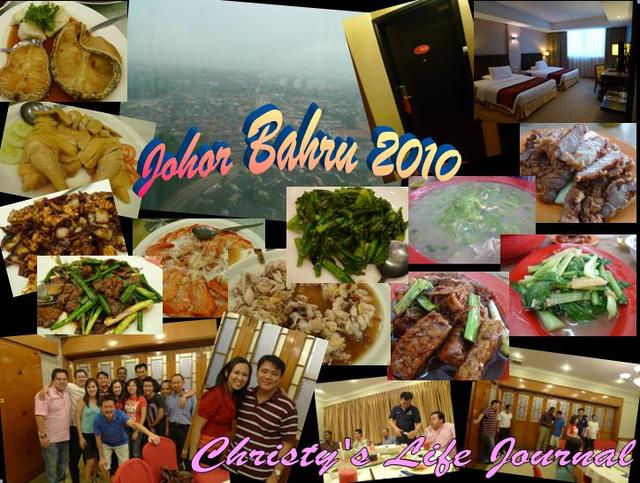 I think there seemed to be more food (and wine) involved compared to the actual business agenda when I compiled the photos.
There was nothing much really, besides work and food on this trip and I was glad to be back in Penang after the rather hazy and dirty air down south.