I don't know, but I got that comment from someone recently.
It's been a while since I have heard that, I mean, I am no stranger to that comment as I get that a couple of times (not a LOT, okay).
I used to be really tense, and I thought I'd be better these days.
Turns out, that's not what it really seems like to others.
I guess, I should really think about how tense I am and how tense I get most of the time. Yeah, I tend to worry a lot or just freak out, and it's not good, I do know that.
Tension and anxiety is probably something you cannot hide, I think, and people can tell from my face, or even my smile.
I have to admit, sometimes, I tend to have a lot on my mind and I could be lost in my own thoughts.
(I remember my bestie telling me to loosen up a little...I think she still does!)
*Takes a deep breath*
Yeah, I think I AM...guilty of being too tense, I will relax more and try not to let stuffs weigh me down, I will TRY.
Well, it's Friday at least...hehe...so reason enough to loosen up and just forget about everything...including all the tasks I have been working on.
Oh, I am happy that I have gotten two things ticked off my planning list today...yeah...DONE!:)
Yeah, what happened to loosening up and forgetting everything?
RELAXXXXXXXXXXXX...I WIll!:)
♥♥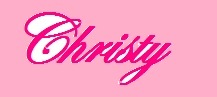 ♥♥