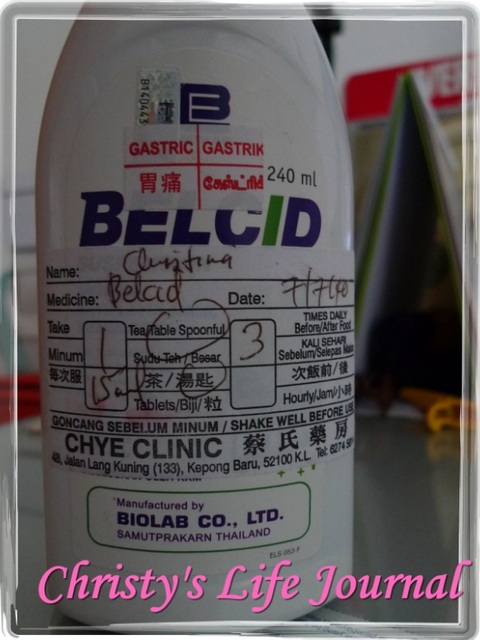 Three days ago, I had sharp pains in my stomach after food and then it became more and more uncomfortable. I felt nauseous too, and though I did suspect it was food poisoning, I brushed it off as I don't think I took anything weird or out of home.
(I've been having homecooked meals most of the time and if I ate out, they are the usual joints I go to and I rarely have issues with them)
Given my history of stomach discomforts (yeah, my stomach can be such a prude and acts up most of the time), I thought that it was just another normal bout of sensitivity faced or just gastritis, and I took my usual antidote; the alkaline-based liquid to help soothe the stomach.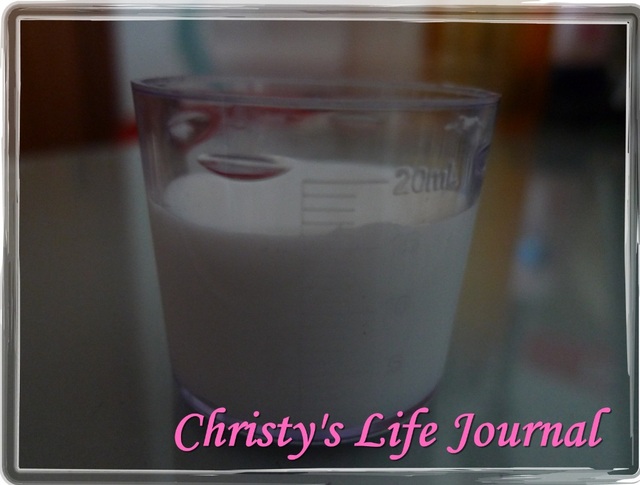 15ml of the mint-flavored and sometimes, super hard to swallow when your tongue feels bland, but it did provide momentary relief.
That was after the bouts of purging/diarrhoea started and I knew that it's time to go for medical consultation (I am usually good to see doctor when I am not well, but somehow I lost my confidence in the doctors around here after a while:p )
I was told to stay away from my white liquid above for a while as I am diagnosed with mild food poisoning and I am prescribed the following medicine for at least 3 days to clear the toxins in the body and to stop the purging (though I don't know how can the toxin be cleared without any discharge, but I guess it works atomically inside the body)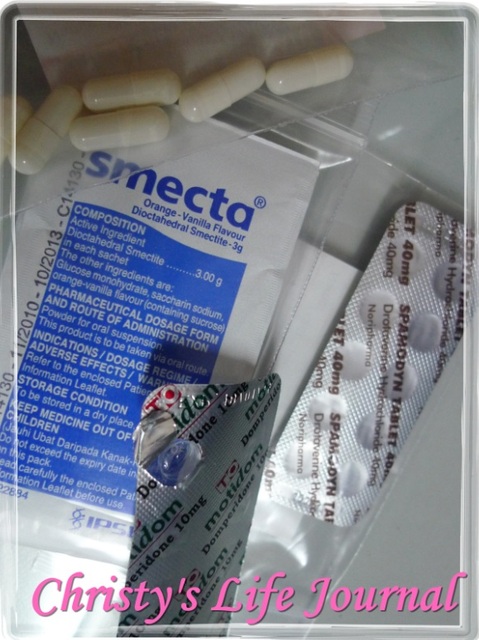 It's already the 2nd day of my medication, and honestly, I was already feeling better.
The thing is, I still don't know what I ate to cause this!
(I shall eat in even smaller bites/portions to help with better digestion, as the doctor advised too...so people, don't force me to eat too much :)