It seemed like yesterday when they first told me that they are going to leave with their parents, to relocate to another country due to work and career opportunities.
It seemed like yesterday when I met these adorable nieces and nephew of hubby, and made friends with them
They are just so chirpy and playful around me, and yeah, they can get a little overexcited sometimes but they are just so much fun to be around
I can't believe how time flew past us; in a blink of an eye, the date for them to depart to the airport and begin their new life is here.
After a scrumptious meal and family gathering over the weekend, Monday was here and luggage were all packed (after a few weeks of chaos as they have to pack almost everything, what do you expect anyway, when a family is to relocate to another country).
I have known them for more than three years now; and I have watched them grow, and I have gotten used to hearing them scream around the house or just calling me 'aunt' again and again, with that cheeky grins on their faces.
Hubby and I went out shopping on Sunday, the day before they left, just to see whether I can find anything for them to bring along.
It was really difficult and I didn't want to get them anything which could be taking up too much of luggage space as they already had tons of stuffs.
It wasn't really the gifts that mattered, to be honest, but rather, I just wanted a gift for each of them to love and need and that they can be happy with.
I guess, I just wanted to give them a gift; it didn't matter whether they will remember me or not.
The gift must be something they like, and can use, instead of just something fancy.
I found something for each of them; after like, 4-5 hours walking around in the mall!:)
The feeling when I gave them their gifts was just priceless; words simply cannot describe how I truly felt.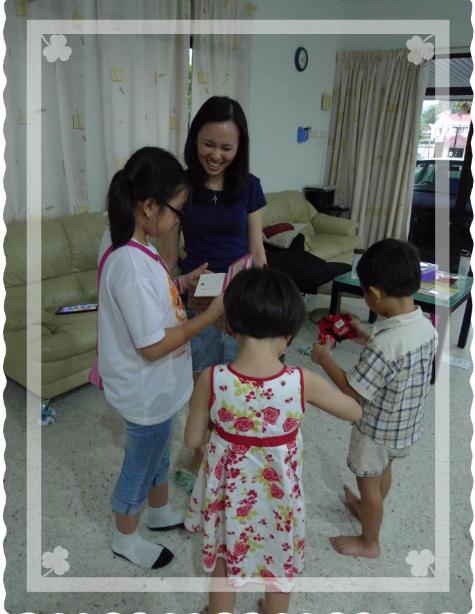 The eldest niece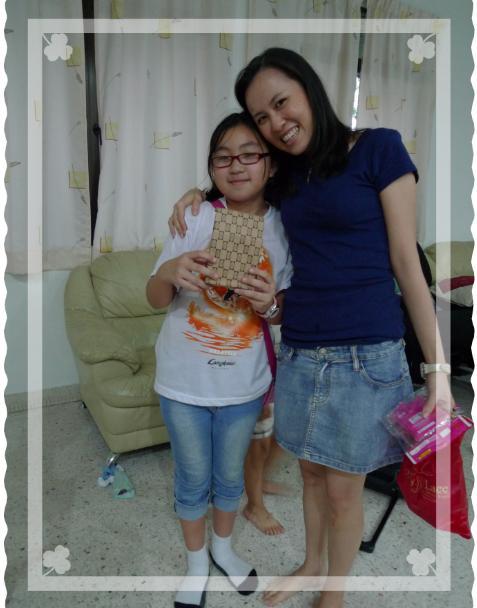 They are just so adorable!:)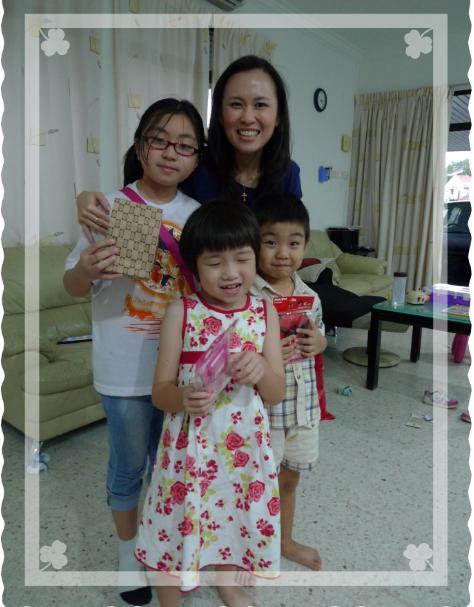 I am going to miss them!!!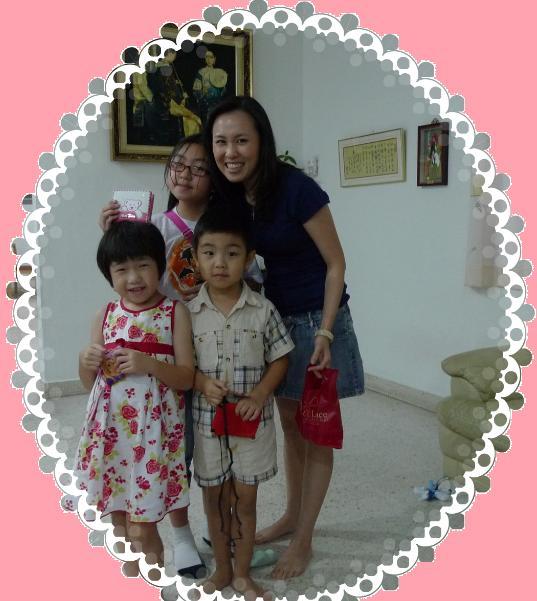 On Tuesday, when we finally got home for dinner, we were hit by the reality that the kids were really gone as the whole house was just so quiet.
Usually when I get home, the kids would be opening the main door and running out to me, yakking about their antics and how they have this new toy/TV show...and since Tuesday, nothing...
The day we sent them to the airport was equally emotional, as I watched sister-in-law bidding tearful goodbyes to her family and friends and I just couldn't bear to look.
I just can't look at people crying or with tears in their eyes, as I just would break down myself.
I had just started to get to know sister-in-law, and it would look so weird if I were sobbing uncontrollably, and furthermore, I didn't want to make her even more emotional.
I hope she liked the gift I got her :)
I am definitely missing these kids now..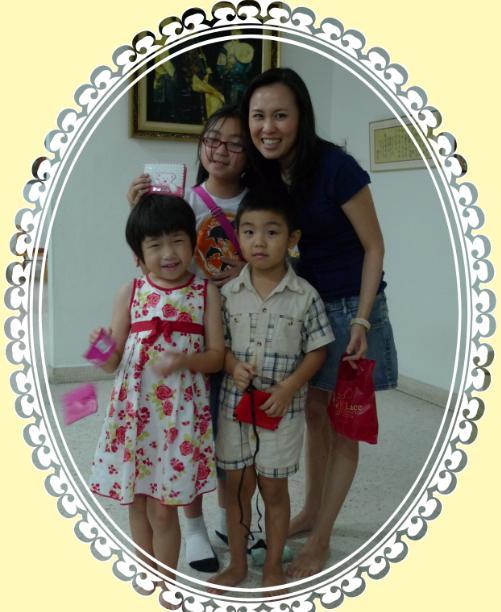 People say that Sorry is one of the hardest word to say, but seriously, I think Goodbyes are just equally as hard...
Well, we are going to meet again in a couple of weeks, and there's always Internet :)
All the best to the family, and may they be blessed with goodness and happiness!~