I did something rare this year as I was home slightly earlier than usual for the Chinese New Year and I actually made a trip to the morning market in the neighbourhood on Chinese New Year's eve.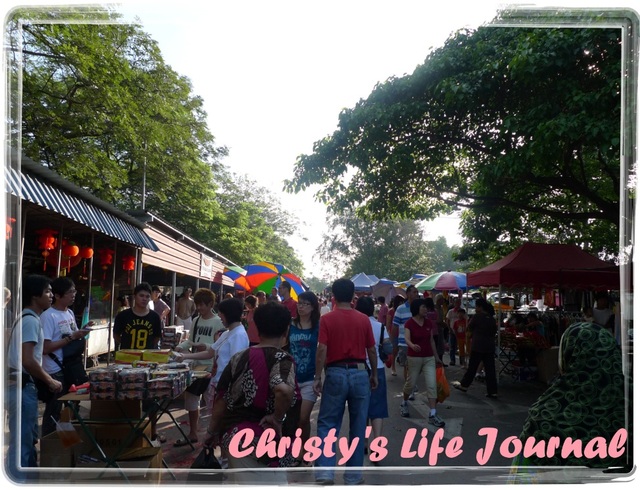 I was curious to see for myself and to experience the hustle and bustle of the market particularly during the peak of a festive season.
I was not disappointed though, as I could see the crowd in the market rushing for their last minute shopping while the vendors were also busy raising their prices at the very last minute to clear all their merchandise so that they could be home for the reunion dinner after raking more profit.
It's funny, and I guess that some would tell me that the market is always busy anyway; especially on weekends but I beg to differ as the atmosphere is truly different and even the items on sale are different from usual.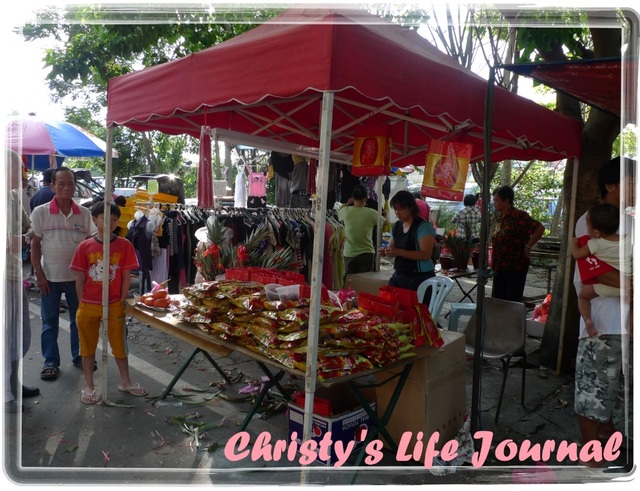 There are more festive food and even fire crackers and fireworks are up for sale!
In China, the beautiful cherry blossom in full bloom cues the beginning of spring and is appreciated by everyone while here in other parts of the world where we do not have this bloom, we make do with keeping the festive mood alive by setting up mock cherry blossom trees at home.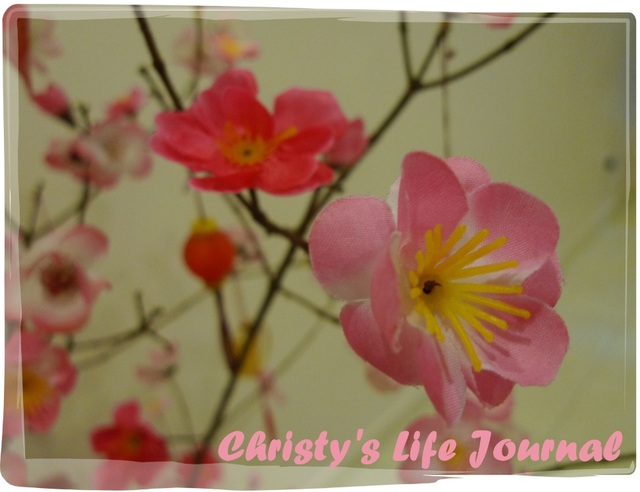 Another symbolic thing on sale at the market, streets and even in supermarkets are the lime trees ("Kat Chai" in Chinese) which literally means good luck.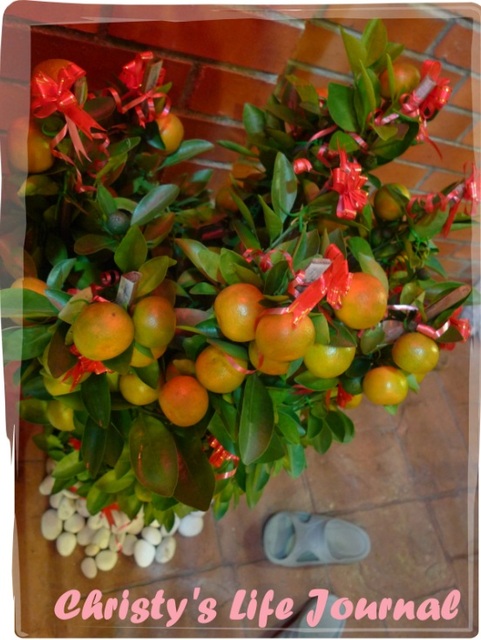 I enjoyed the festive mood and am truly fascinated with the cheerful spirit looming in the atmosphere although it is an annual event and yet everyone is still so enthusiastic to celebrate it again and again.
That's how festive spirits work, and it's just amazing! :)